SET YOUR GUITAR TONE ON FIRE WITH ARTICULATE HIGH-GAIN DISTORTION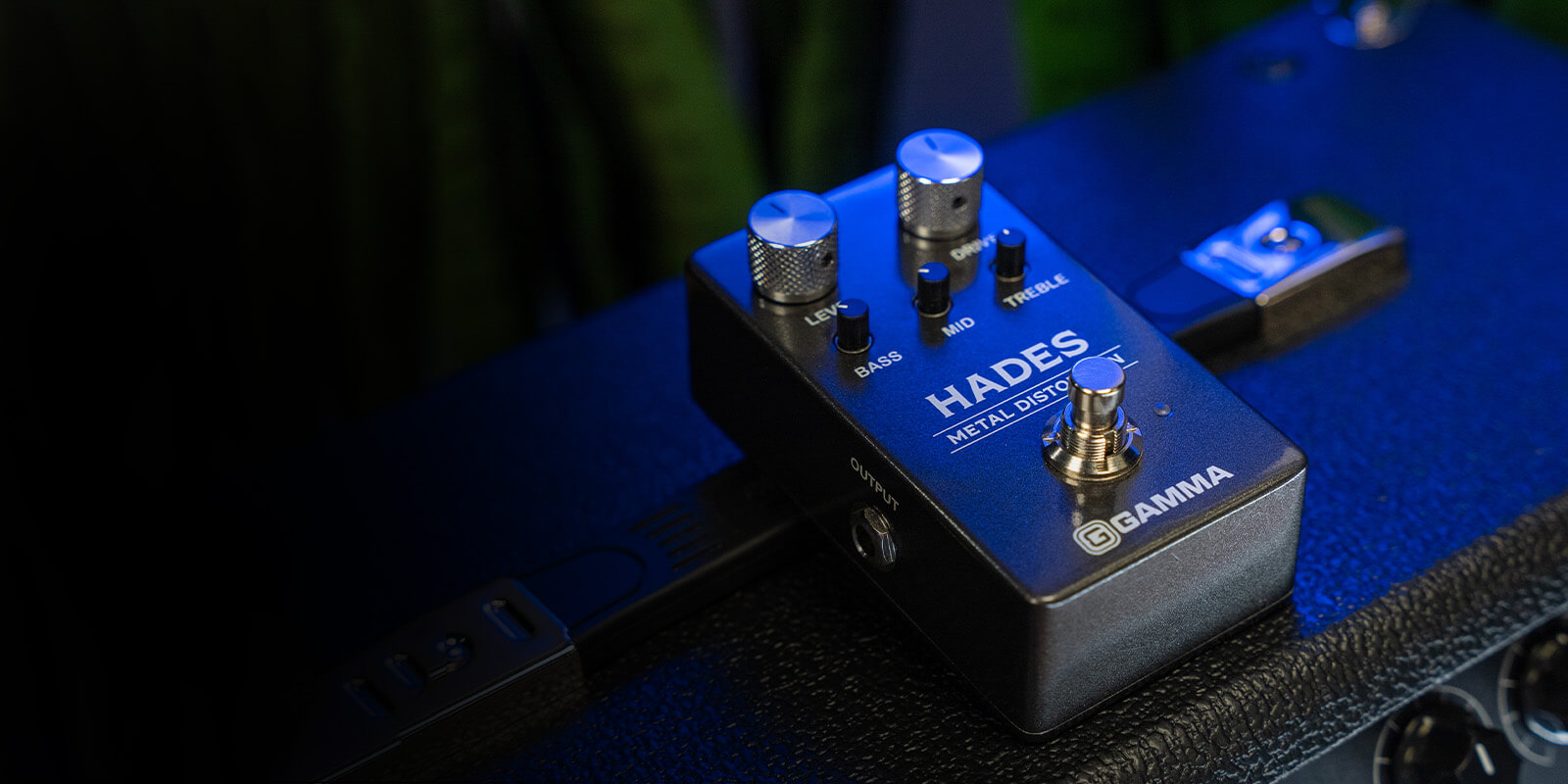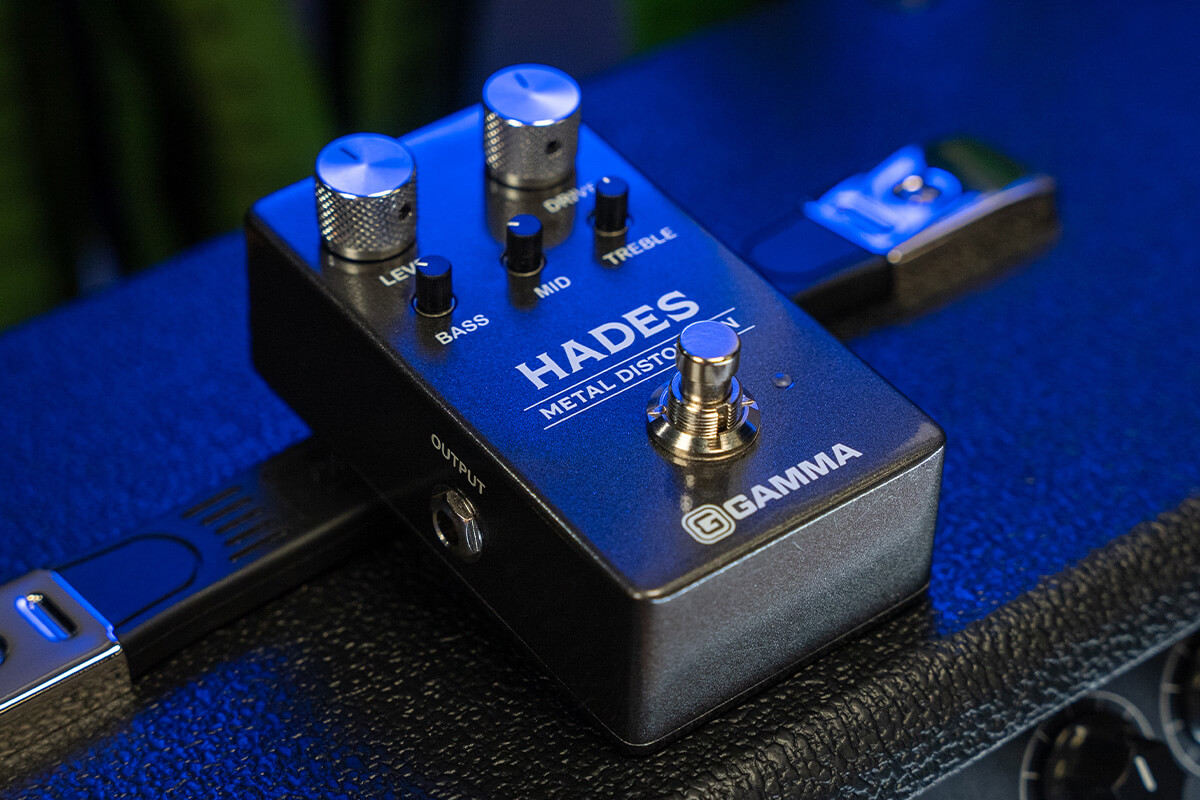 HIGH-GAIN TONE WITH DEFINITION
The HADES Metal Distortion pedal is capable of seriously aggressive high-gain guitar tone, and it remains articulate and defined even at extreme drive settings. Whether you're chugging power chords or tearing up lead lines, HADES Metal Distortion never turns your tone to sludge — unless you want it to.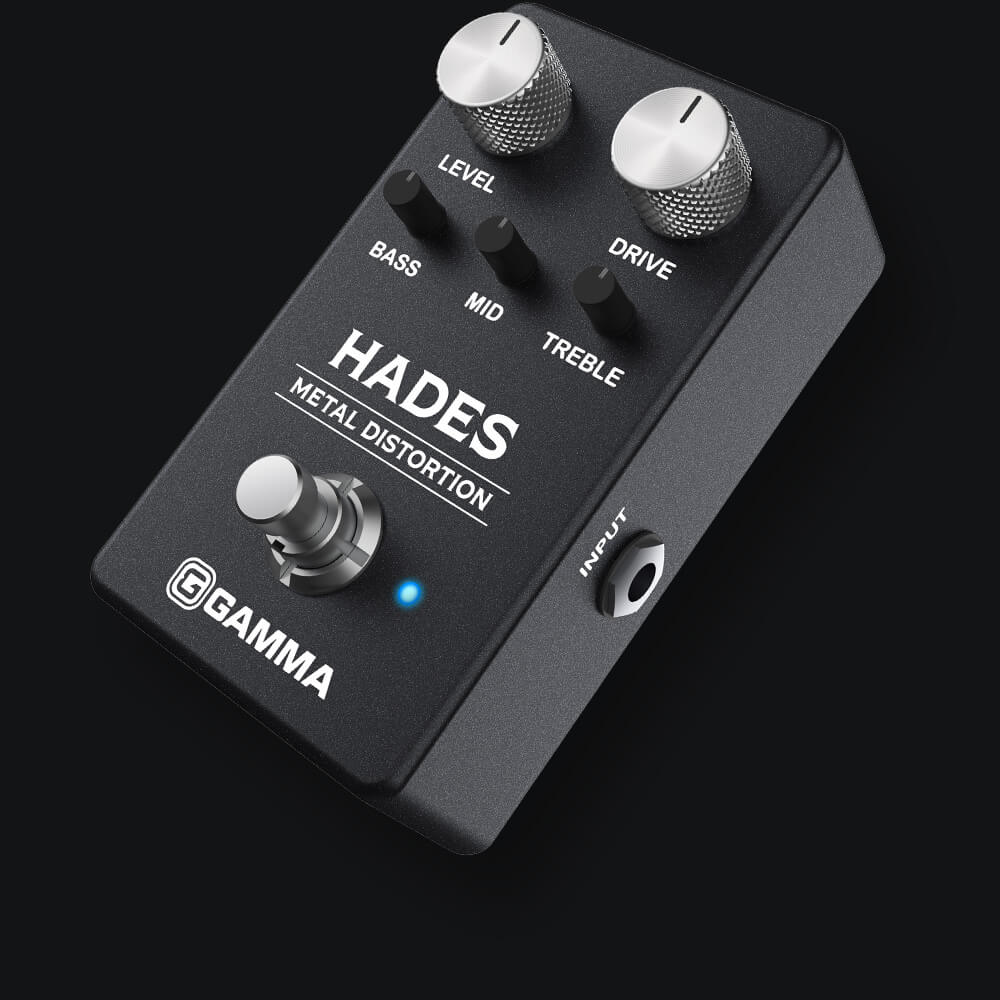 SHAPE YOUR SOUND WITH 3-BAND EQ
HADES Metal Distortion gives you the power to sculpt your distortion any way you like with its built-in 3-band EQ. Low, Mid, and High controls allow you to cut or boost frequencies to dial in just the right balance of low-end girth, midrange bark and bite, and high-frequency detail. The Mid control is especially wide-ranging, allowing you to dial in everything from heavily scooped metal tones to mid-forward bark and bite.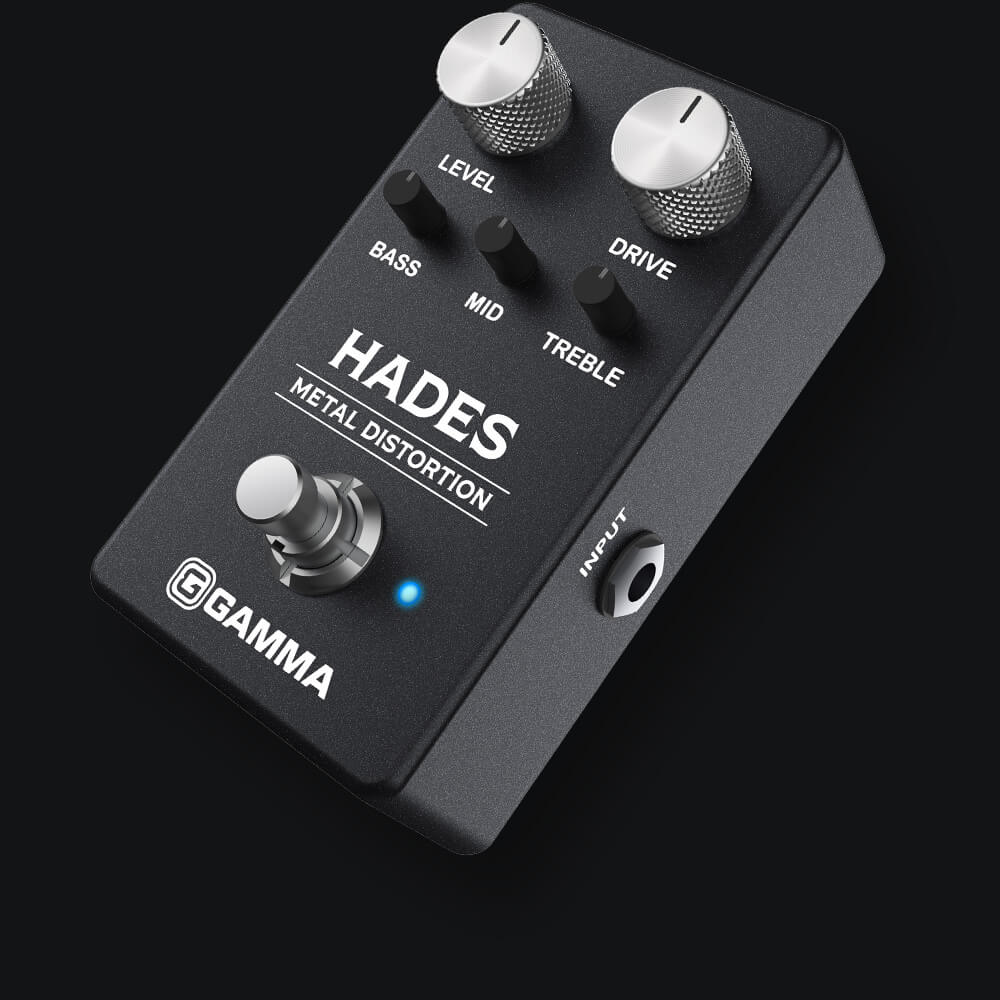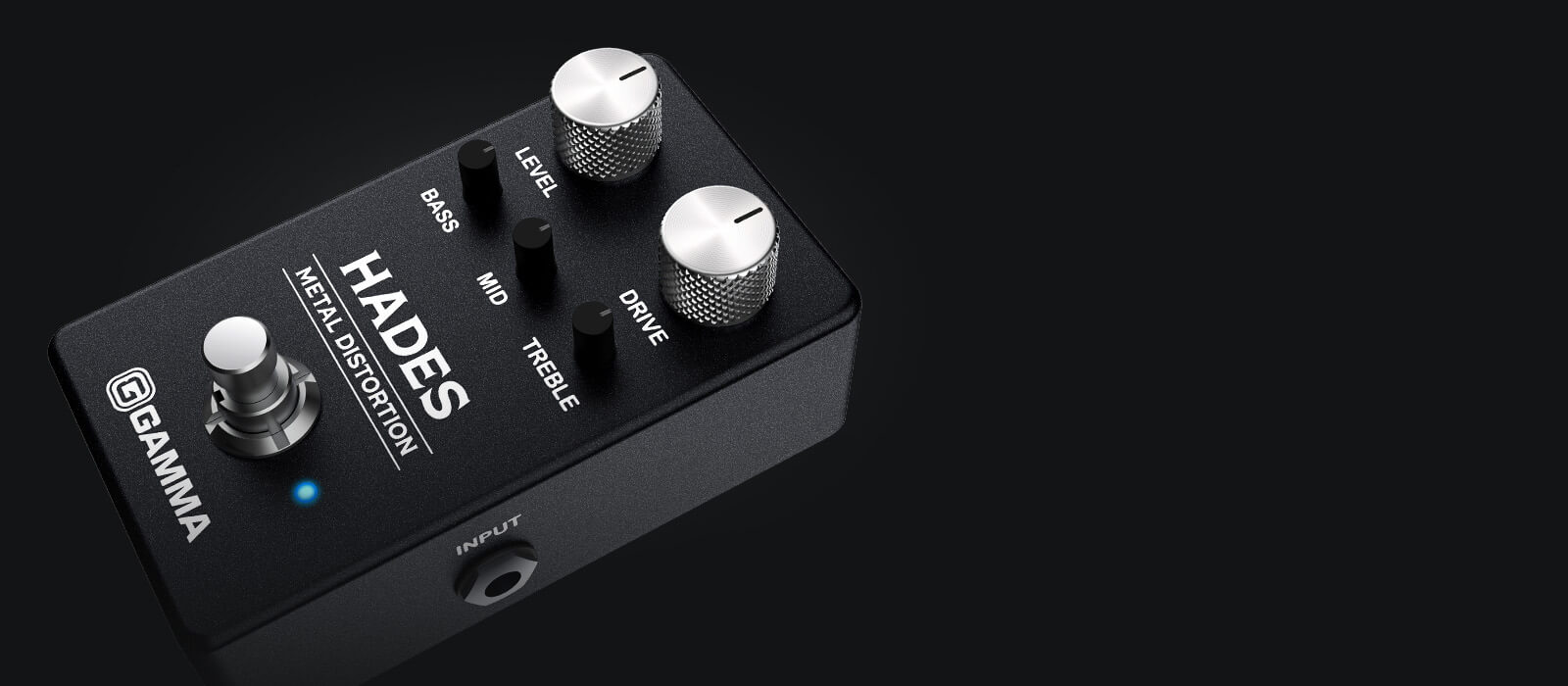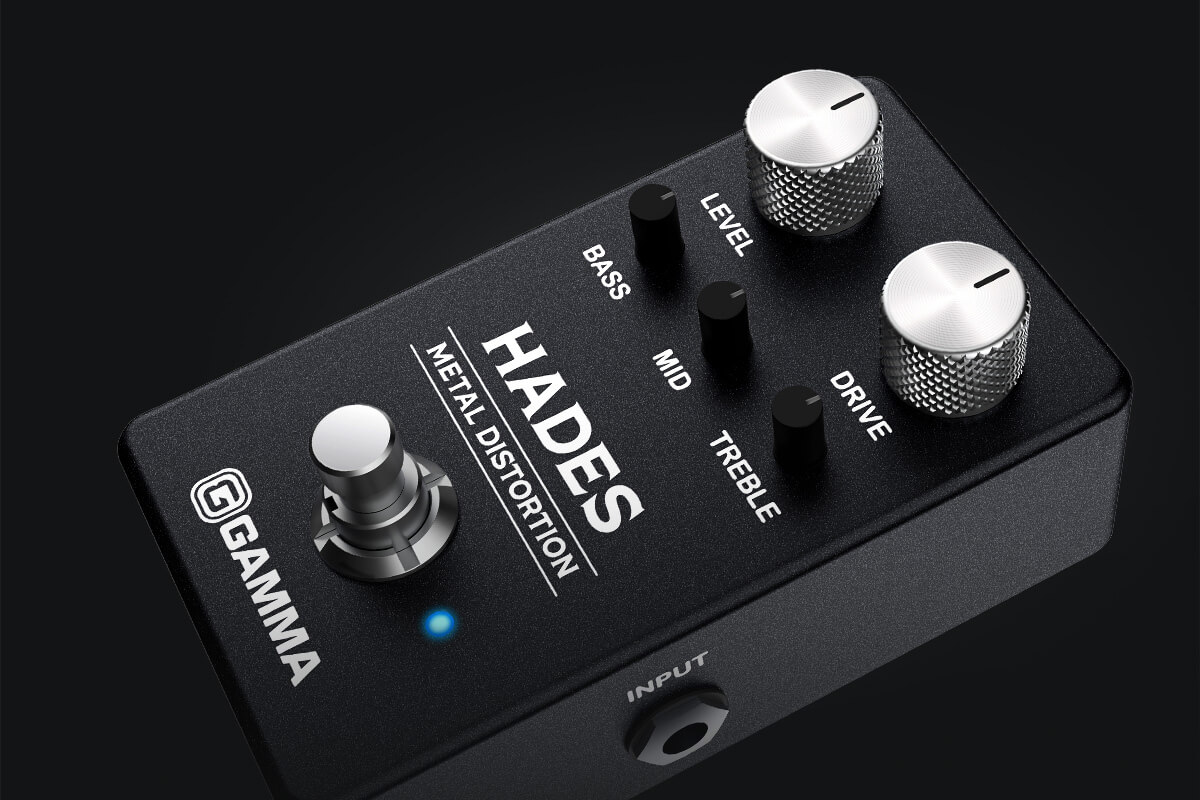 RUGGED ALL-METAL CONSTRUCTION
The HADES Metal Distortion pedal features a metal case and metal knobs for maximum durability. The battery compartment is easily accessed from the bottom panel, and the HADES Metal Distortion pedal can also be powered by a standard 9V pedal power supply (not included).
HEAR IT NOW
Hades Playlist
PEDAL: Hades, Noon

AMP: G50, Channel 1, all EQs at noon

GUITAR: Les Paul, bridge pickup position

PEDAL: Hades, Low Drive

AMP: G50, Channel 1, all EQs at noon

GUITAR: Les Paul, bridge pickup position

PEDAL: Hades, High Drive

AMP: G50, Channel 1, all EQs at noon

GUITAR: Strat, bridge pickup position

PEDAL: Hades, High Drive

AMP: G50, Channel 1, all EQs at noon

GUITAR: Les Paul, bridge pickup position
GAMMA HADES Metal Distortion