VERSATILE, DYNAMIC DRIVE AND DISTORTION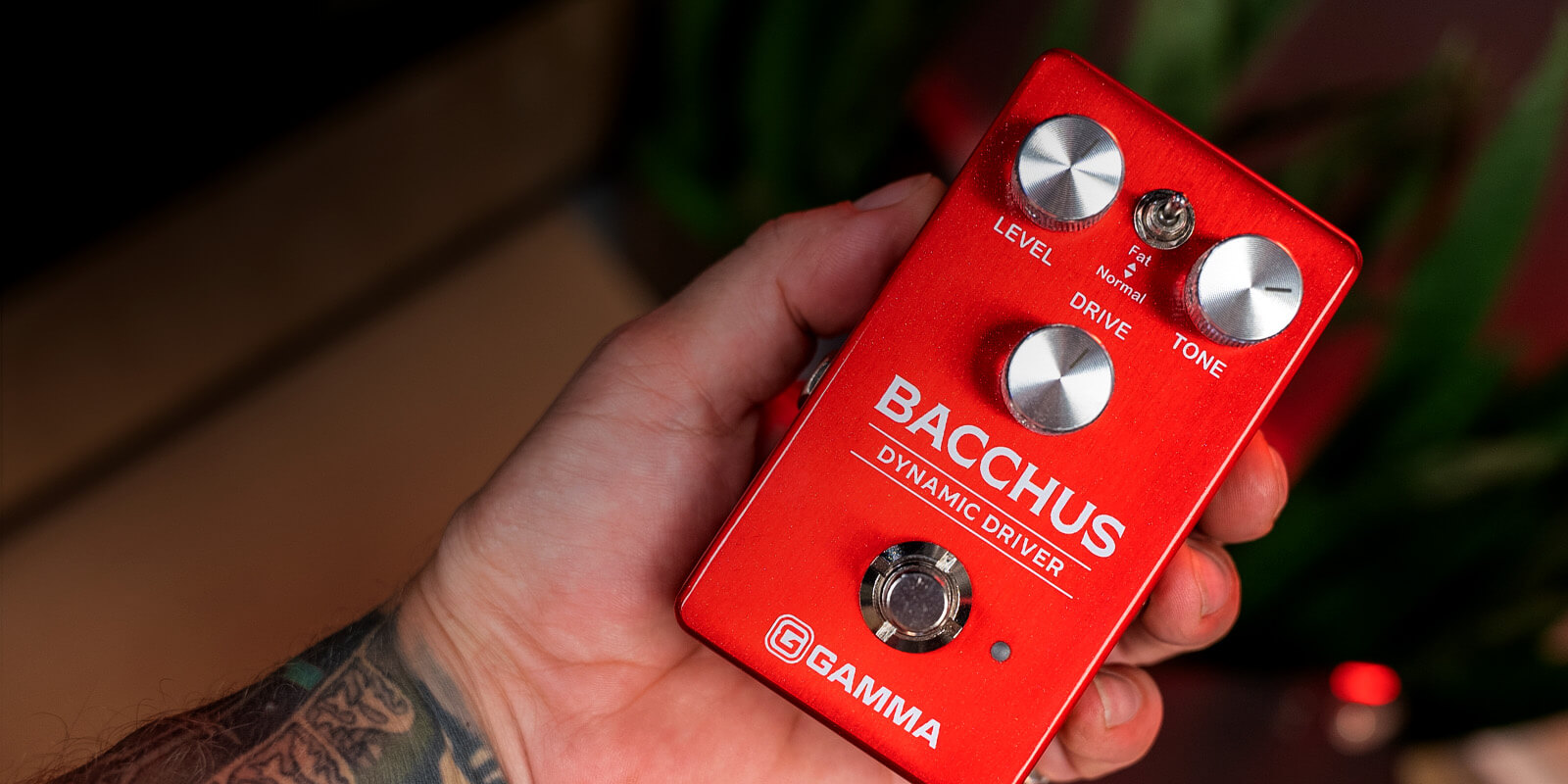 DYNAMIC DRIVE TONE FOR ANY MUSICAL STYLE
Wide-ranging Level and Drive controls make the BACCHUS Dynamic Driver pedal an amazingly versatile addition to your pedalboard. At lower Drive levels, BACCHUS excels at amp-like, edge-of-breakup drive tones that's perfect for gritty blues tone. Crank the Drive knob to enter full-bore distortion territory, or turn up the level to push an overdriven amp right over the top for epic metal tone.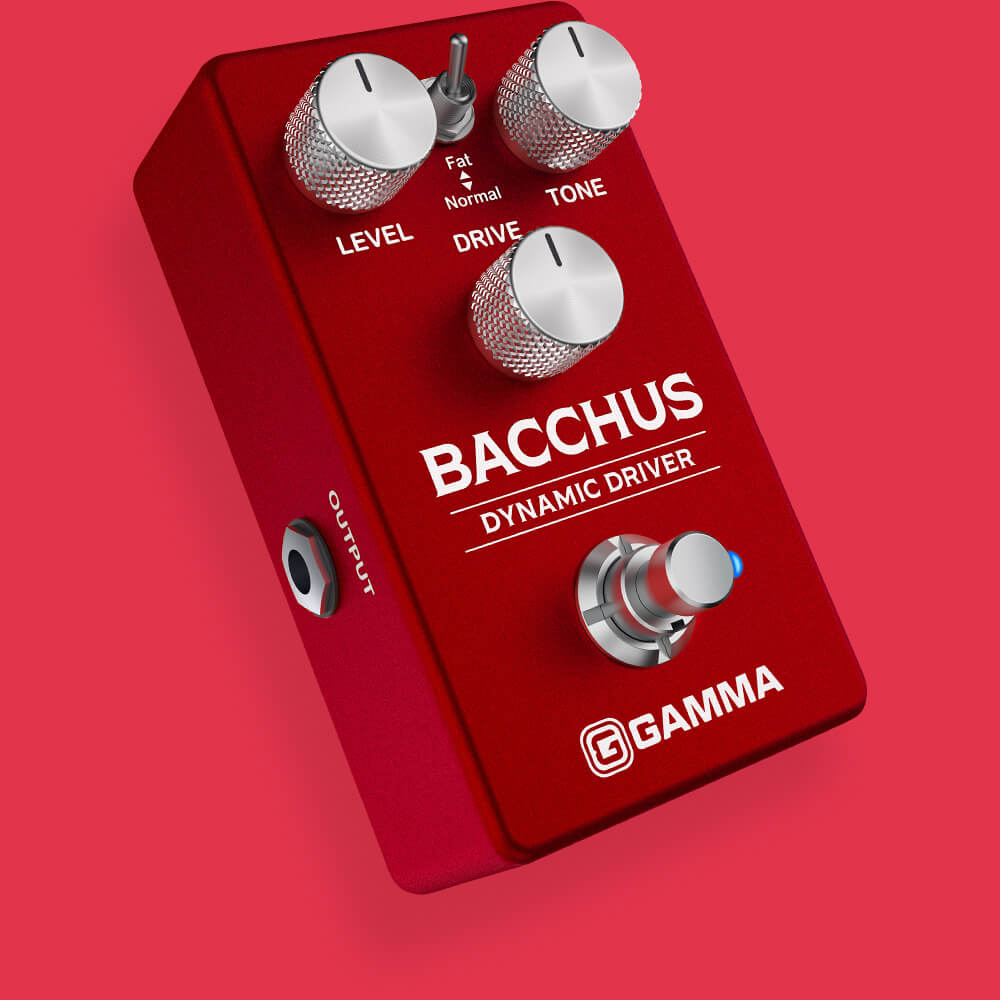 FAT SWITCH BEEFS UP YOUR TONE
The BACCHUS Dynamic Driver pedal's Fat switch bolsters your tone with enhanced low-frequency punch and girth. It's a great way to beef up your tone with single-coil pickups, and makes palm-muted chugs with humbucking pickups sound extra brutal. With the Fat switch disengaged, BACCHUS delivers a harmonically-balanced character that can be easily shaped to suit practically any musical style.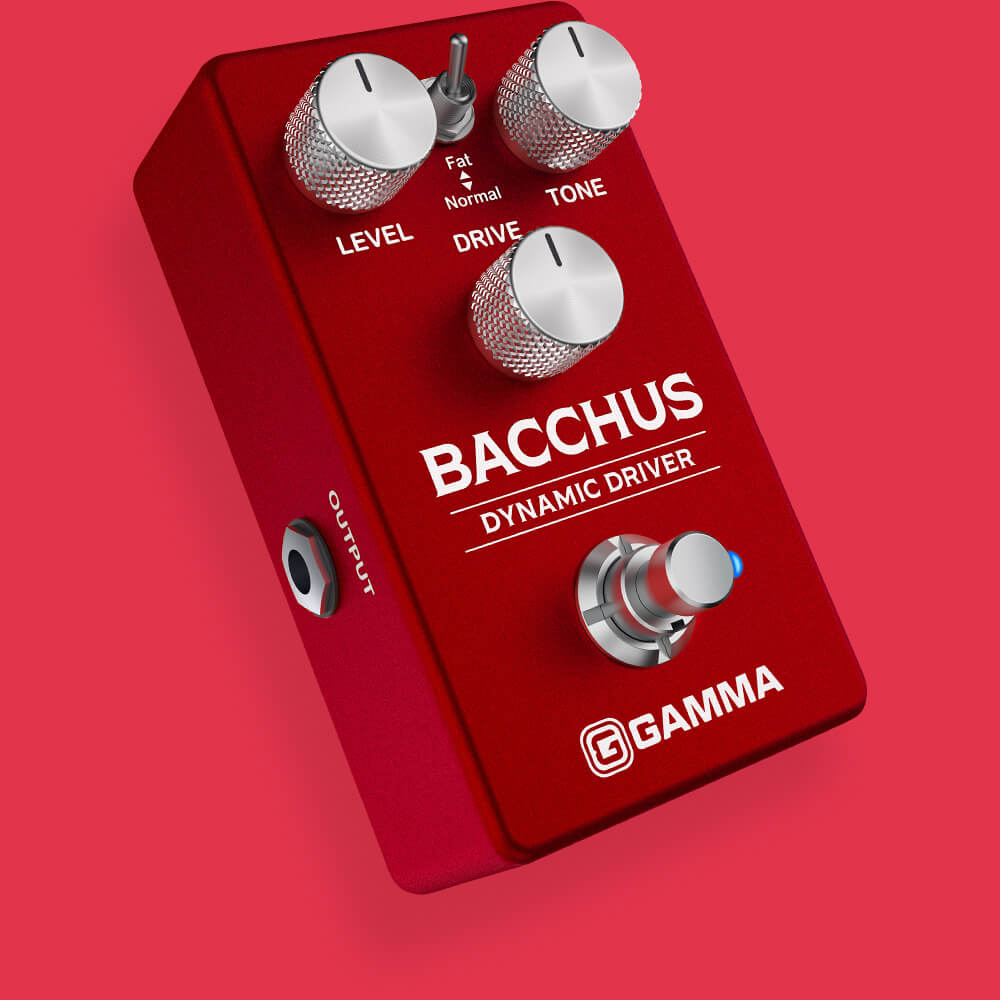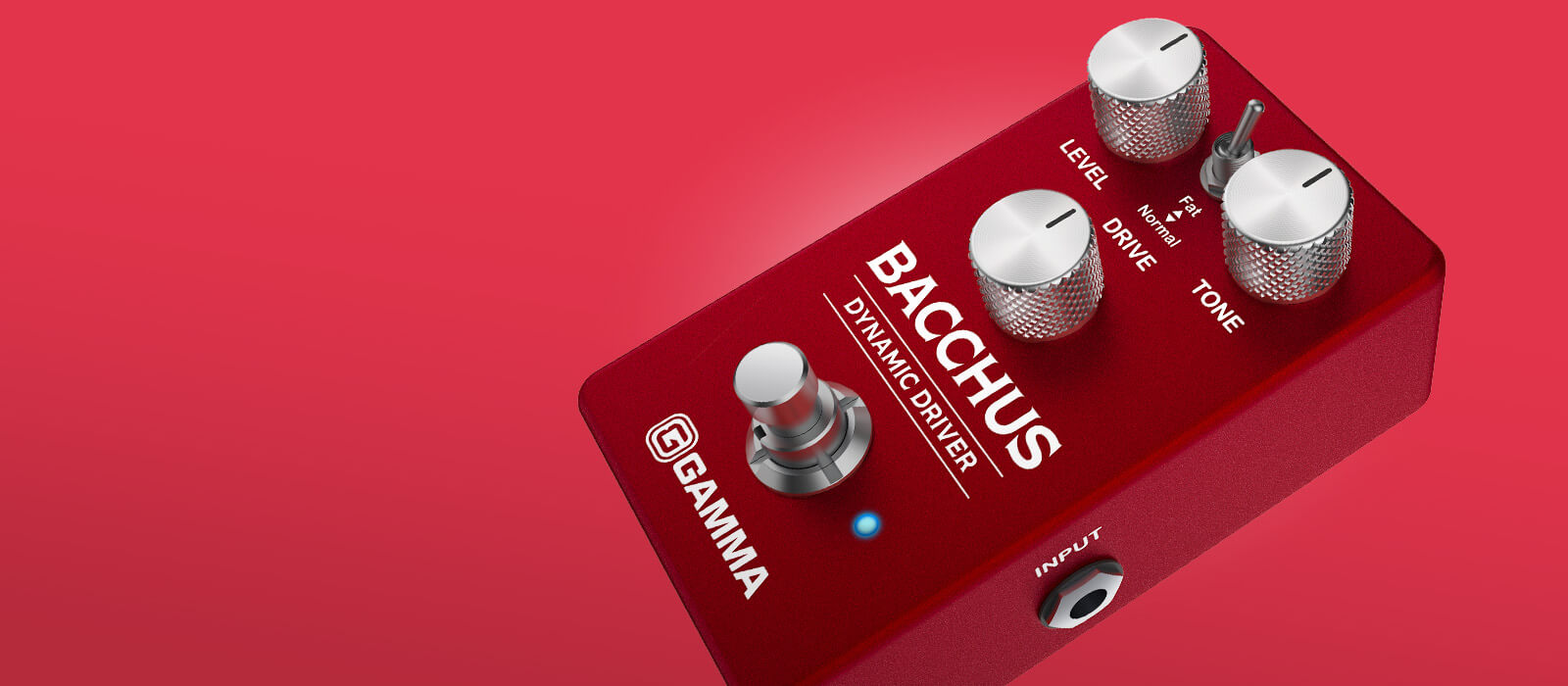 RUGGED ALL-METAL CONSTRUCTION
The BACCHUS Dynamic Driver pedal features a metal case and metal knobs for maximum durability. The battery compartment is easily accessed from the bottom panel, and the BACCHUS Dynamic Driver can also be powered by a standard 9V pedal power supply (not included).
HEAR IT NOW
BACCHUS PLAYLIST
PEDAL: Bacchus Noon, Normal

AMP: G50, Channel 1, all EQs at noon

GUITAR: Les Paul, middle pickup position

PEDAL: Bacchus High Drive, Normal

AMP: G50, Channel 1, all EQs at noon

GUITAR: Strat, neck pickup position

PEDAL: Bacchus Low Drive, Fat

AMP: G50, Channel 1, all EQs at noon

GUITAR: Les Paul, neck pickup position

PEDAL: Bacchus High Drive, Normal

AMP: G50, Channel 1, all EQs at noon

GUITAR: Les Paul, bridge pickup position

PEDALS: Bacchus into Eros, Chorus + High Drive, Normal (on Bacchus)

AMP: G50, Channel 1, all EQs at noon

GUITAR: Les Paul, bridge pickup position

PEDALS: Bacchus into Cumulus, Studio Rev + Noon Drive, Studio (on Cumulus), Normal (on Bacchus)

AMP: G50, Channel 1, all EQs at noon

GUITAR: Les Paul, bridge pickup position

PEDALS: Bacchus into Eros into Narcissus into Cumulus. All at noon, Plate (on Cumulus), Normal (on Bacchus)

AMP: G50, Channel 1, all EQs at noon

GUITAR: Strat, bridge pickup position
GAMMA BACCHUS Boosted Overdrive Pedal