GIVE YOUR GUITAR TONE A BOOST WITH AMP-STYLE OVERDRIVE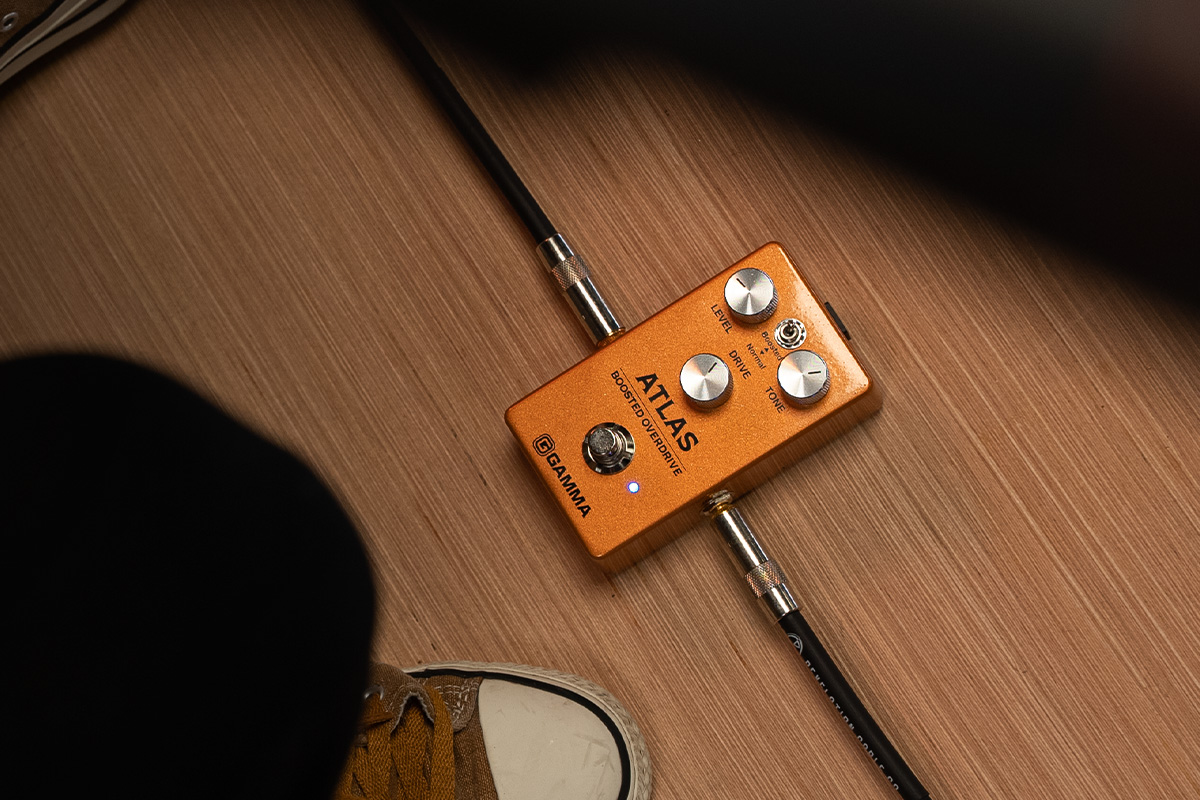 The GAMMA Series ATLAS Boosted Overdrive pedal imbues your guitar tone with the definition, sustain, and harmonic enrichment you'd find in a vintage tube amplifier. ATLAS preserves the dynamics of your playing while adding bite and sustain, for articulate tone that responds to the nuances of your playing style. The ATLAS Boosted Overdrive pedal adds grit and sustain to clean amplifier tones, and can push an amp at the edge of breakup into full distortion for lead tones that soar.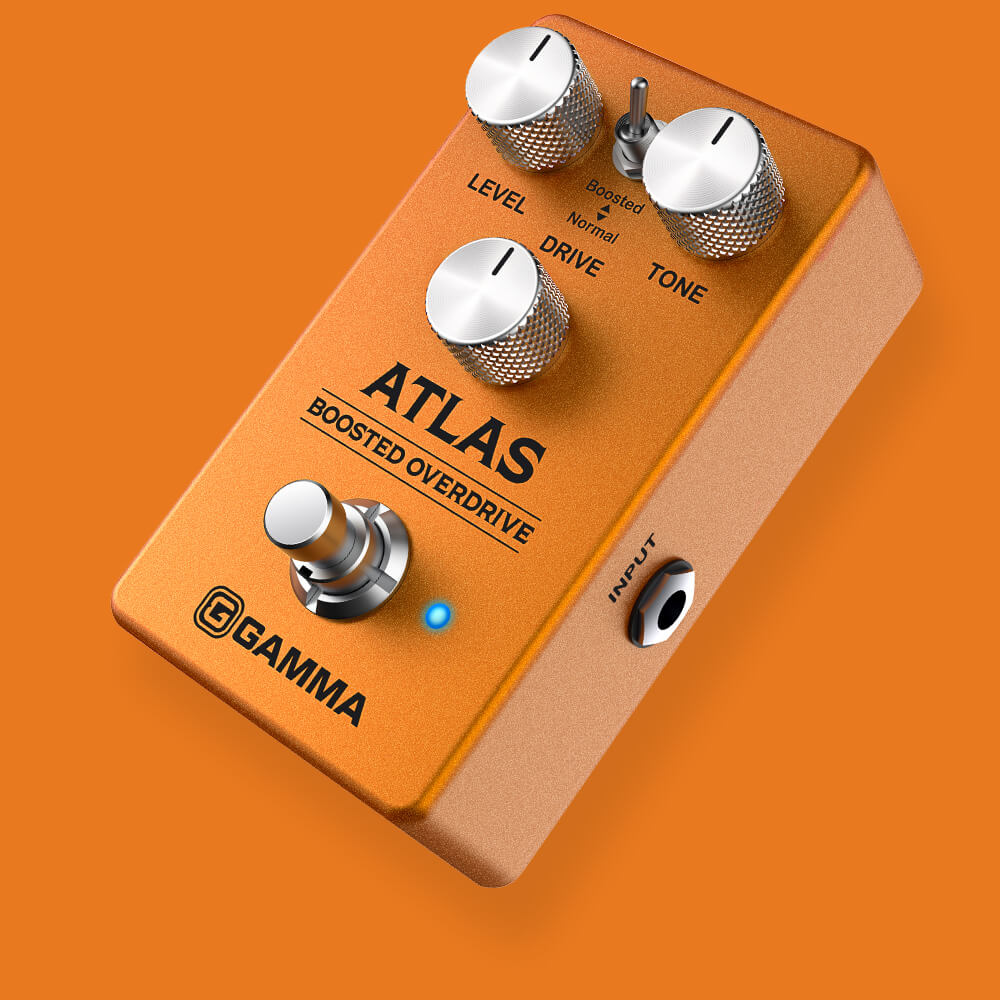 BOOST FOR EXTA BITE AND IMPACT
Thanks to its Boost switch, the ATLAS Boosted Overdrive pedal offers two distinct flavors of tube-like overdrive. Use the Boost switch to send your tone over the top, with enhanced low-frequency girth and high-frequency bite. With the Boost switch disengaged, the ATLAS Boosted Overdrive offers classic mid-focused drive tone that cuts through the mix.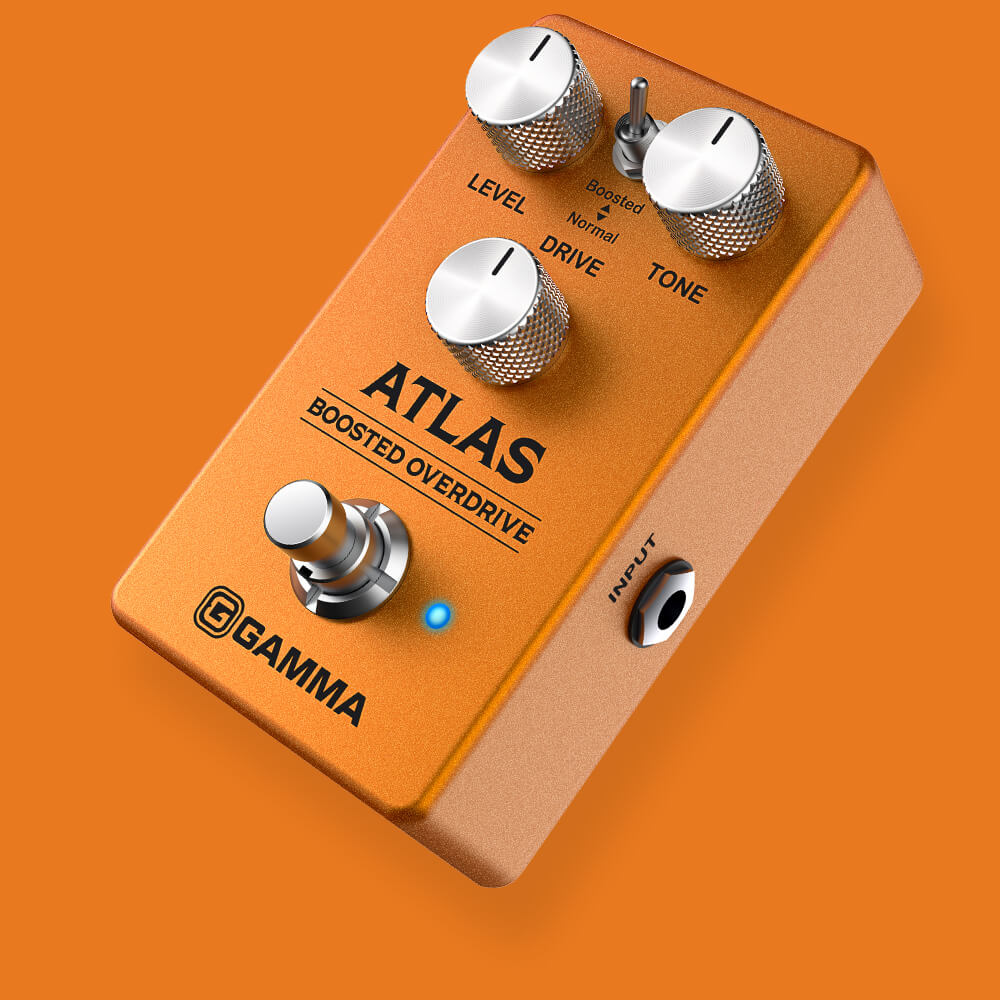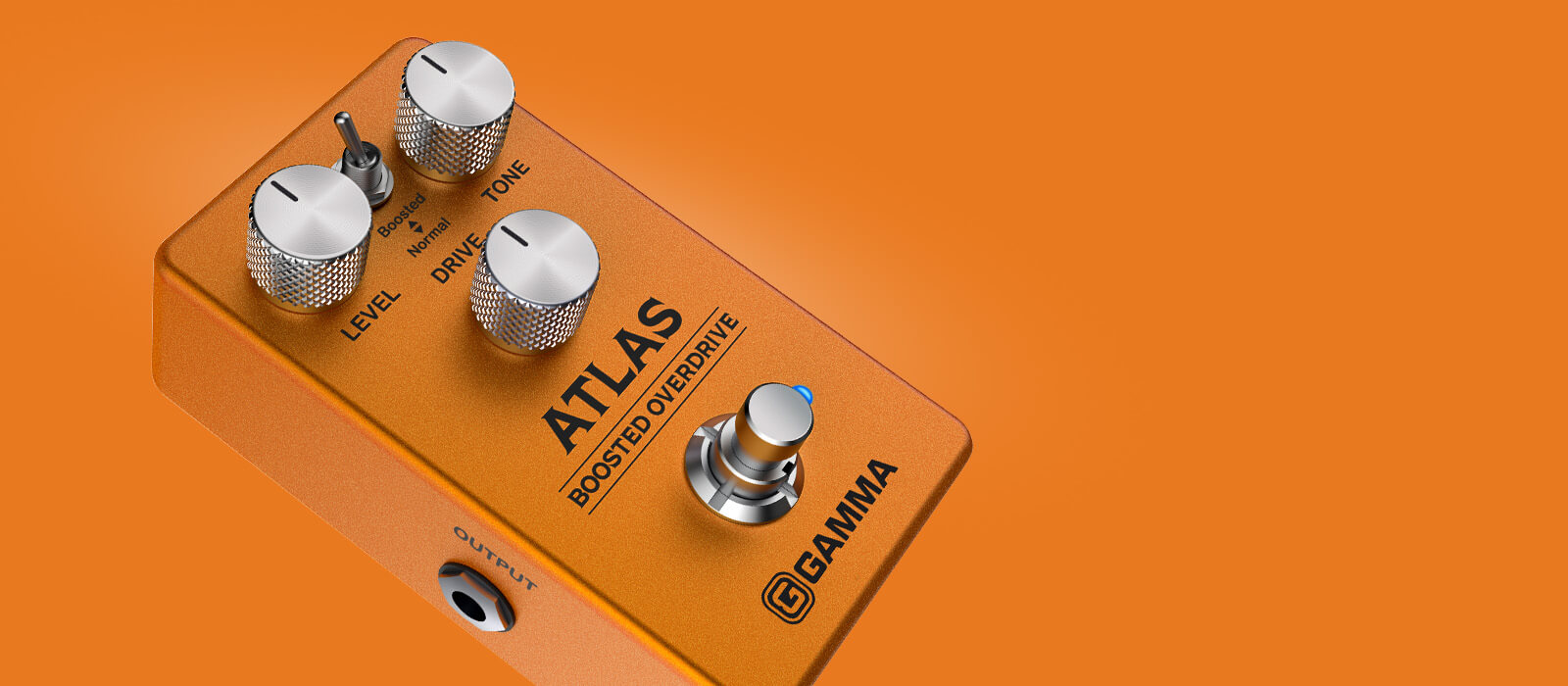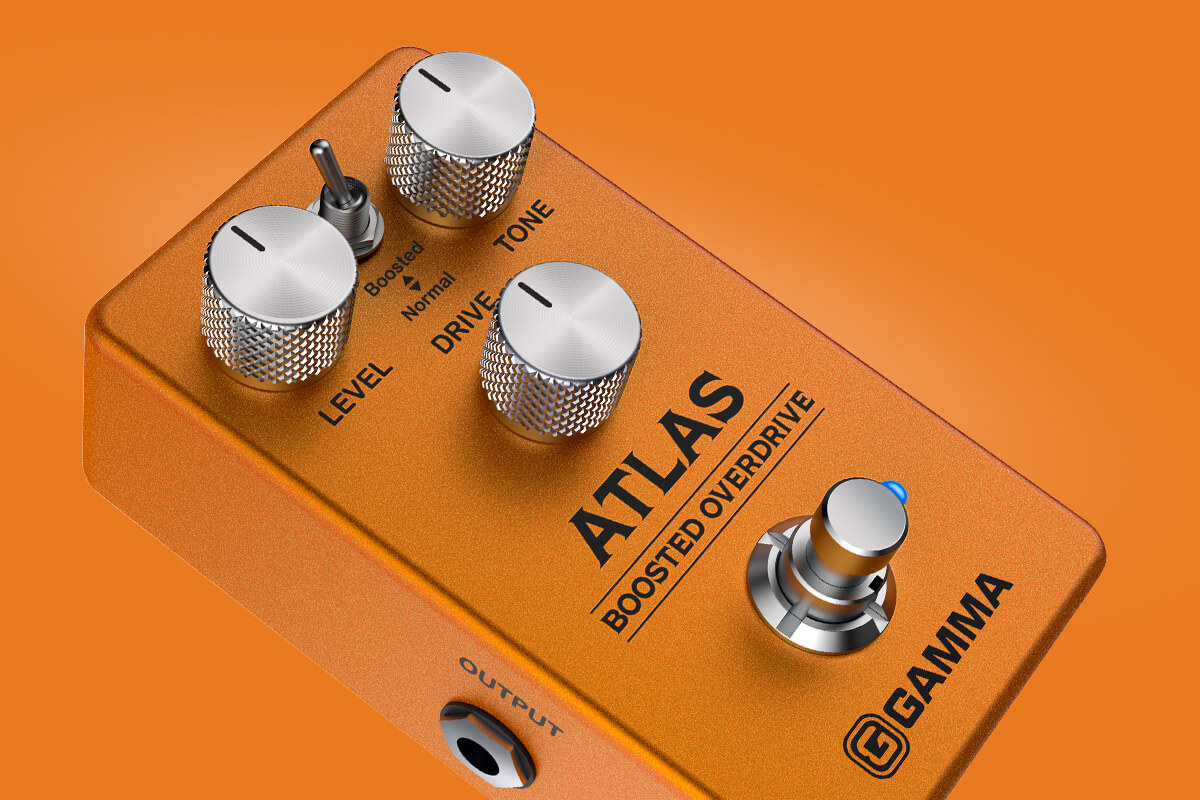 RUGGED ALL-METAL CONSTRUCTION
The ATLAS Boosted Overdrive features a metal case and metal knobs for maximum durability. The battery compartment is easily accessed from the bottom panel, and the ATLAS Boosted Overdrive pedal can also be powered by a standard 9V pedal power supply (not included).
HEAR IT NOW
Atlas Playlist
PEDAL: Atlas Noon, Normal

AMP: G50, Channel 1, all EQs at noon

GUITAR: Strat, bridge pickup position

PEDAL: Atlas Noon, Boosted

AMP: G50, Channel 1, all EQs at noon

GUITAR: Les Paul, middle pickup position

PEDAL: Atlas Noon, Low Drive, Normal

AMP: G50, Channel 1, all EQs at noon

GUITAR: Strat, bridge pickup position

PEDAL: Atlas Low Drive, Normal

AMP: G50, Channel 1, all EQs at noon

GUITAR: Les Paul, neck pickup position

PEDAL: Atlas High Drive, Normal

AMP: G50, Channel 1, all EQs at noon

GUITAR: Les Paul, bridge pickup position

PEDAL: Atlas High Drive, Boosted

AMP: G50, Channel 1, all EQs at noon

GUITAR: Strat, bridge pickup position

PEDALS: Atlas into Narcissus, Delay + Low Drive, Normal (on Atlas)

AMP: G50, Channel 1, all EQs at noon

GUITAR: Les Paul, neck pickup position

PEDALS: Atlas into Cumulus, Plate Rev + Low Drive, Plate (on Cumulus), Normal (on Atlas)

AMP: G50, Channel 1, all EQs at noon

GUITAR: Les Paul, bridge pickup position
GAMMA Atlas Boosted Overdrive Pedal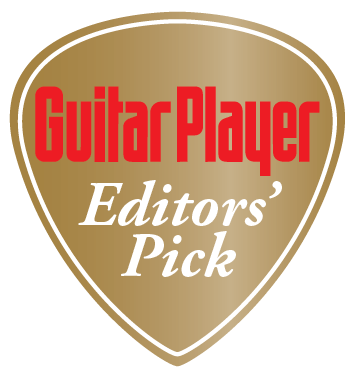 "This is a surprisingly balanced and open-sounding overdrive pedal, with lots of shimmer and harmonic enhancement plus plenty of clarity throughout the gain range. And it all gets delightfully more so with the Boosted switch engaged, without going overly squishy or hairy. What's more, there's a sweetness and musicality to it that holds up quite well against many boutique overdrives costing two or three times this much."
Guitar Player
November 2023 Issue