ENHANCE YOUR GUITAR TONE WITH VIBRANT CHORUS EFFECTS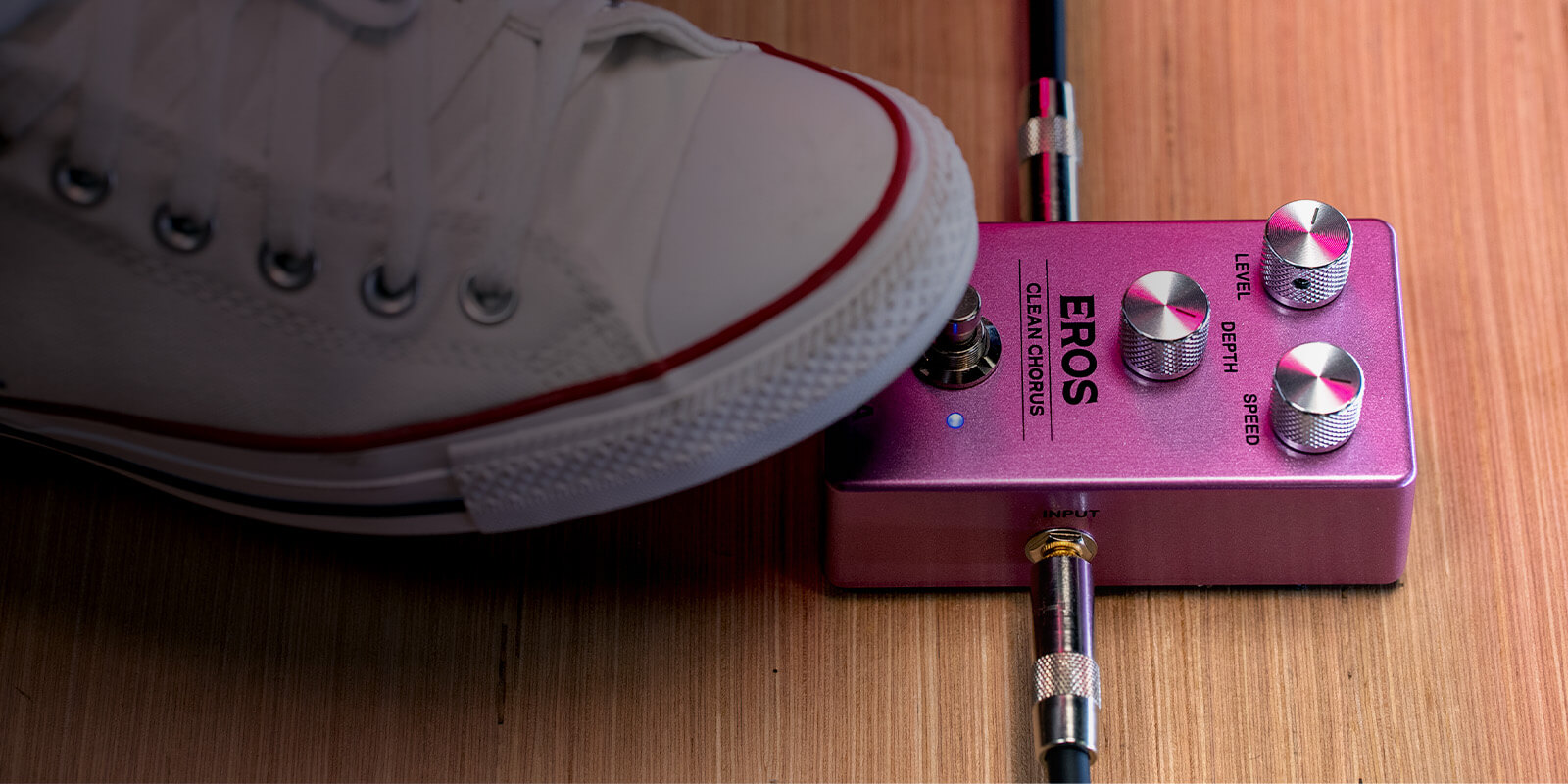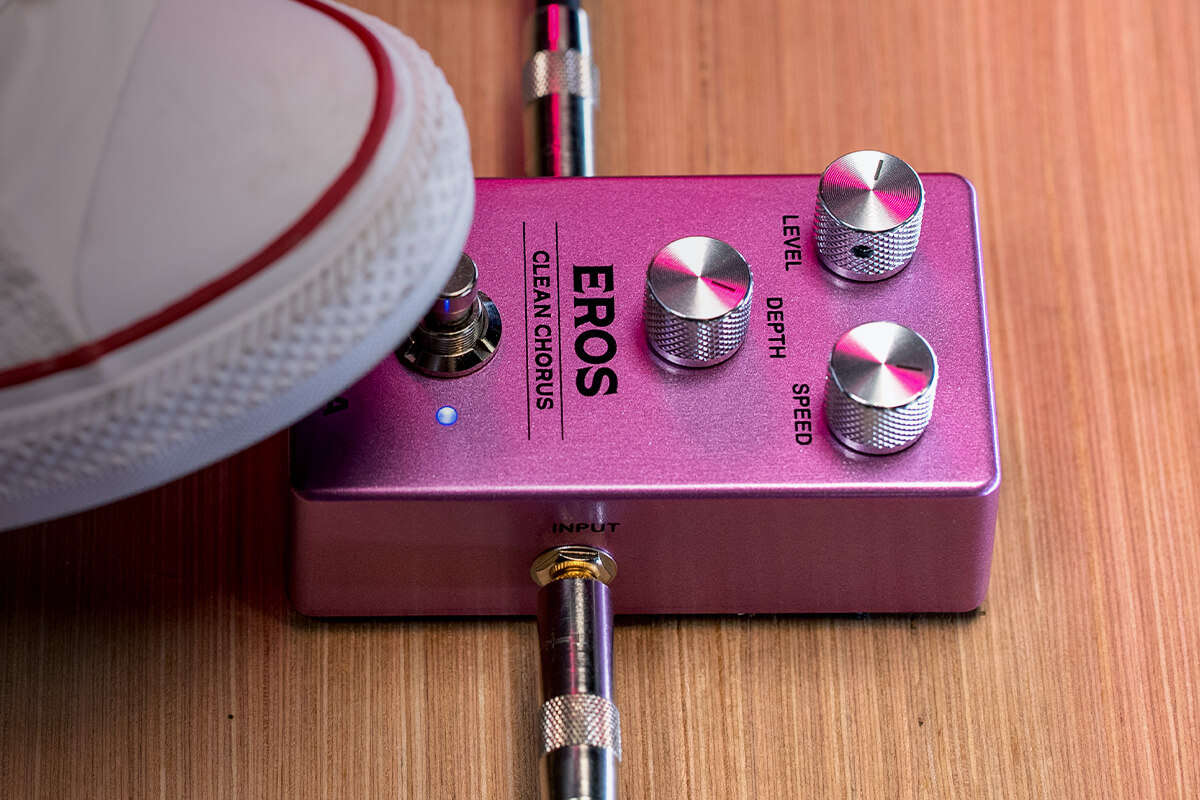 CREATE TONE THAT SHIMMERS
Chorus has been responsible for some of the most iconic guitar tones ever recorded, and the GAMMA Series EROS Clean Chorus pedal puts them right on your pedalboard. Whether you need a glossy shimmer to elevate strummed chords, subtle detuning to thicken a lead line, or deeper undulations to inspire your creativity, you'll find it in the EROS Clean Chorus pedal.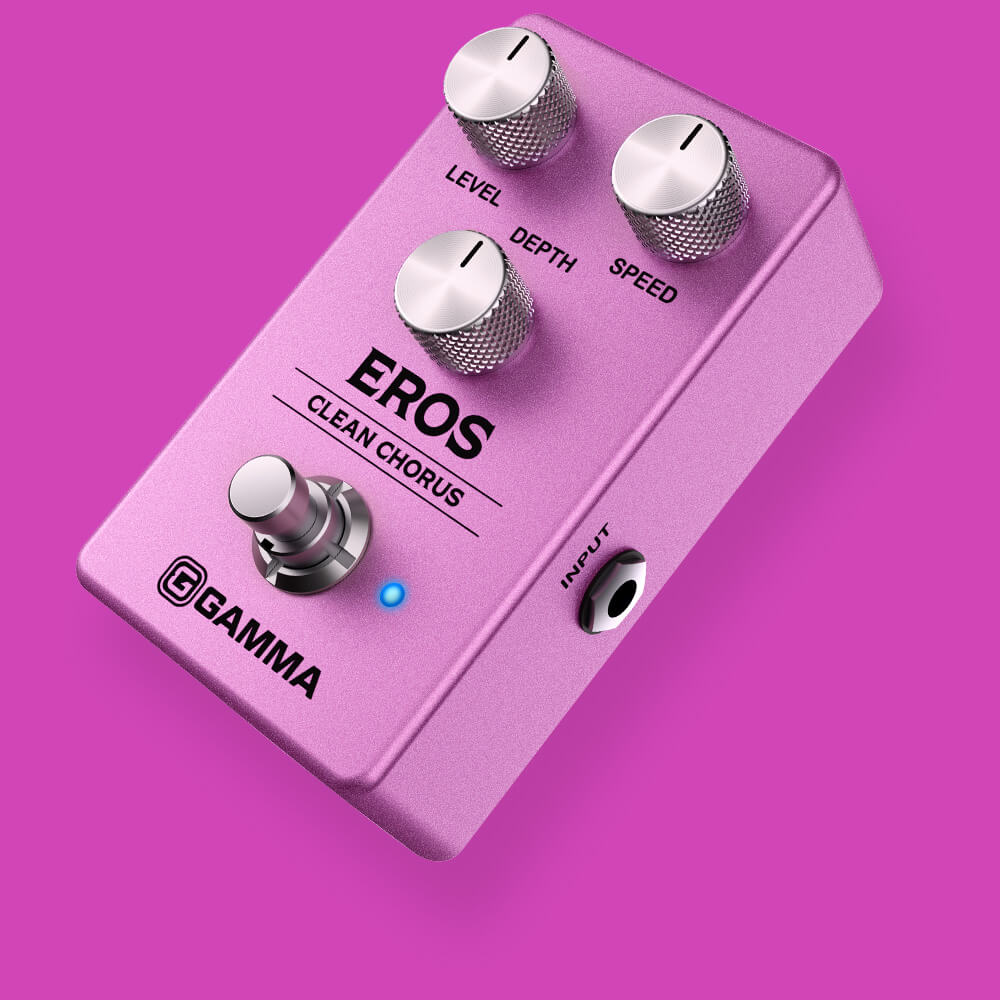 FIND YOUR IDEAL EFFECT FAST
It's easy to find your ideal chorus effect with the EROS Clean Chorus pedal's simple three-knob control set. Level determines the balance of your dry guitar signal with the chorus effect. Depth controls how much the chorus effect modulates your tone, while the Speed knob determines the speed of the modulation.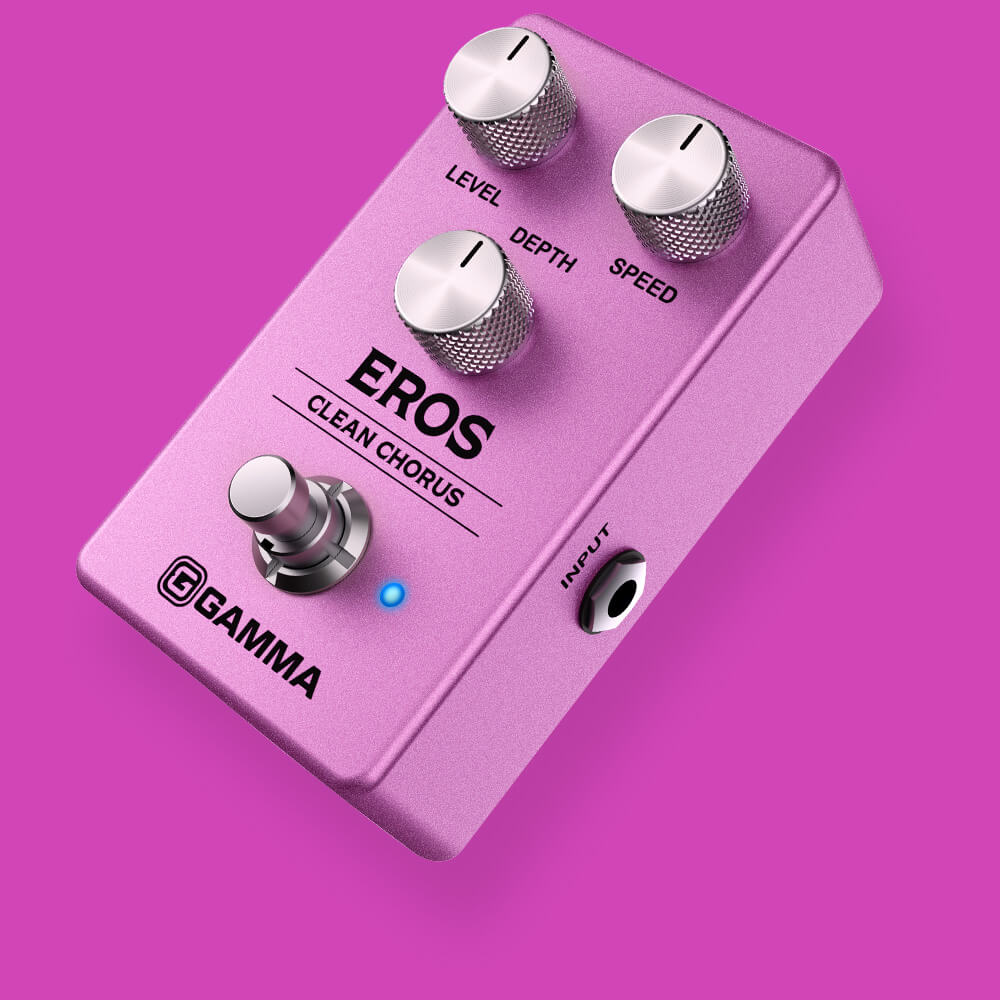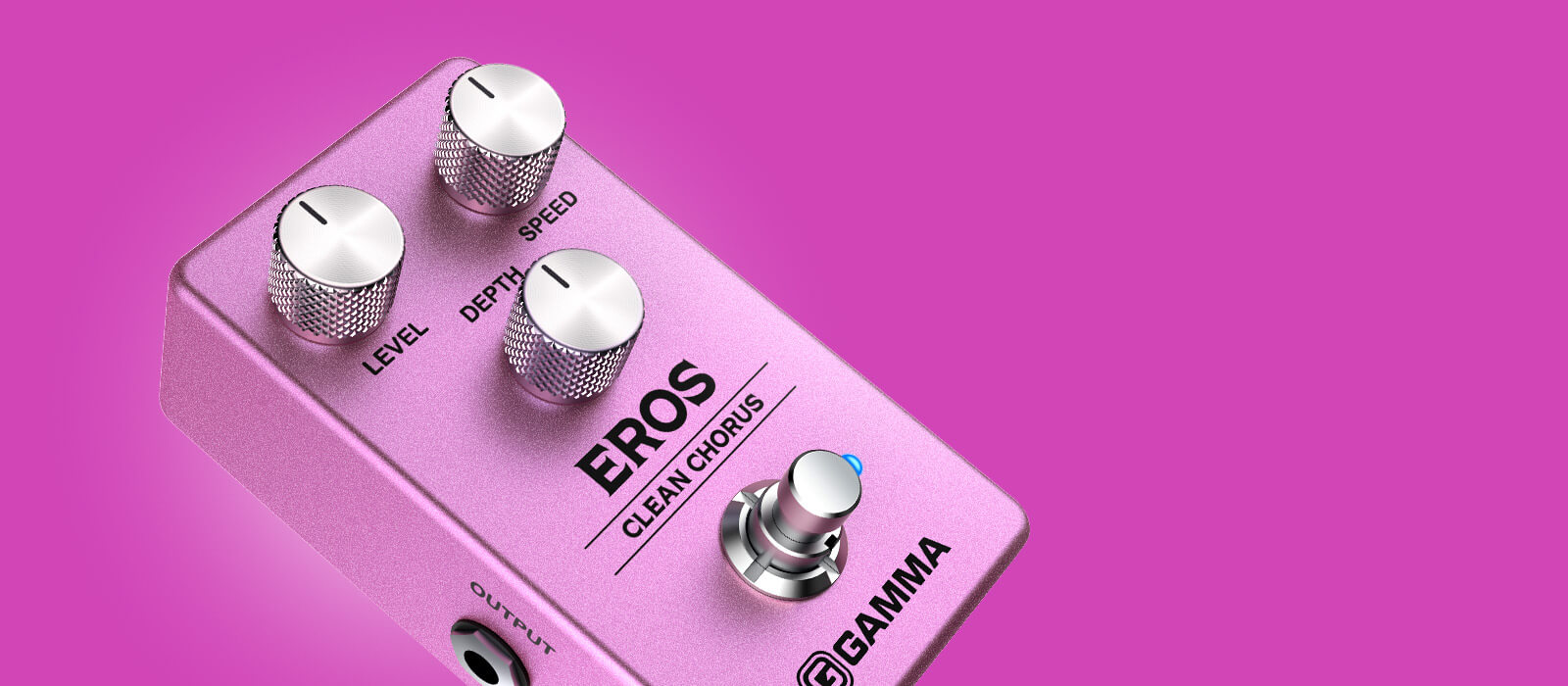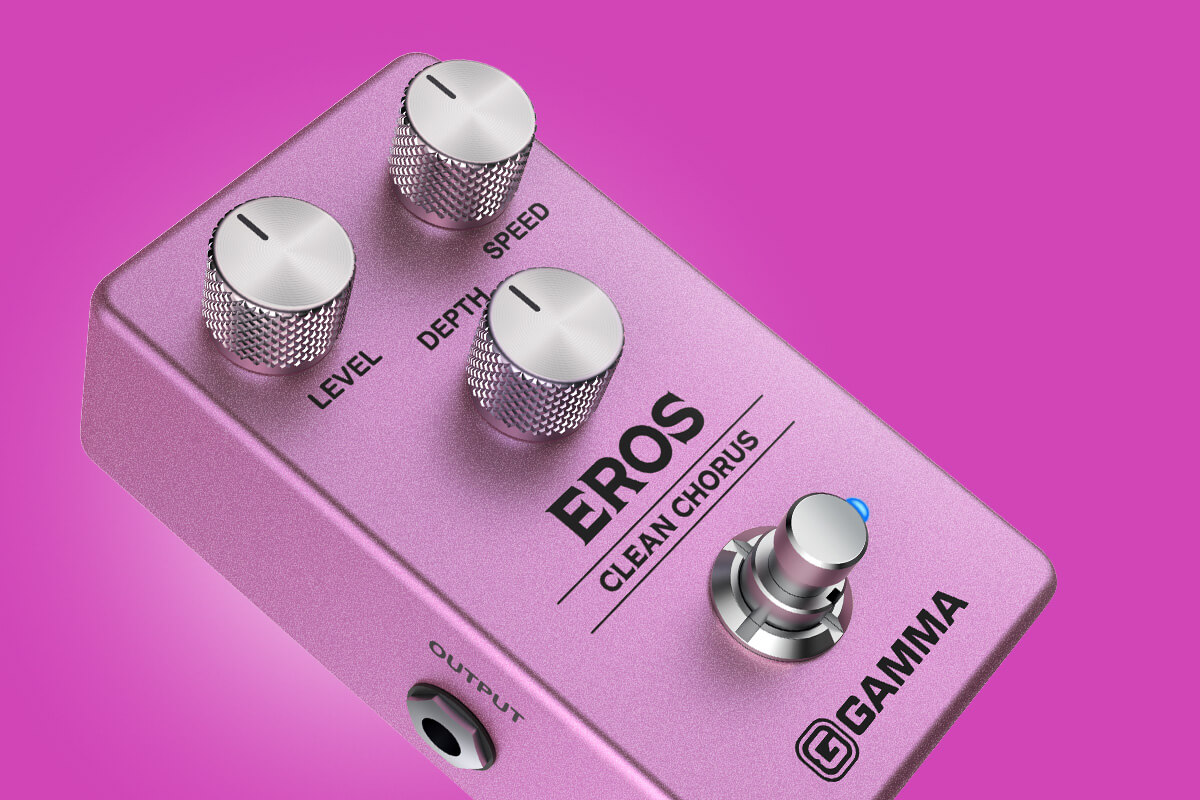 RUGGED ALL-METAL CONSTRUCTION
The EROS Clean Chorus pedal features a metal case and metal knobs for maximum durability. The battery compartment is easily accessed from the bottom panel, and the EROS Clean Chorus can also be powered by a standard 9V pedal power supply (not included).
HEAR IT NOW
Eros Playlist
PEDAL: Eros, Noon

AMP: G50, Channel 1, all EQs at noon

GUITAR: Les Paul, bridge pickup position

PEDAL: Eros, Noon

AMP: G50, Channel 1, all EQs at noon

GUITAR: Strat, neck pickup position

PEDAL: Eros, Low

AMP: G50, Channel 1, all EQs at noon

GUITAR: Strat, bridge pickup position

PEDAL: Eros, High

AMP: G50, Channel 1, all EQs at noon

GUITAR: Les Paul, middle pickup position

PEDALS: Eros into Narcissus into Cumulus, All @ Noon, Plate (on Cumulus)

AMP: G50, Channel 1, all EQs at noon

GUITAR: Les Paul, middle pickup position

PEDALS: Bacchus into Eros into Narcissus into Cumulus, All @ Noon, Plate (on Cumulus), Normal (on Bacchus)

AMP: G50, Channel 1, all EQs at noon

GUITAR: Strat, bridge pickup position